Climate analysis, visualized
Probable Futures Pro is an online tool that allows anyone to make customized maps of the places they care about in a warming world.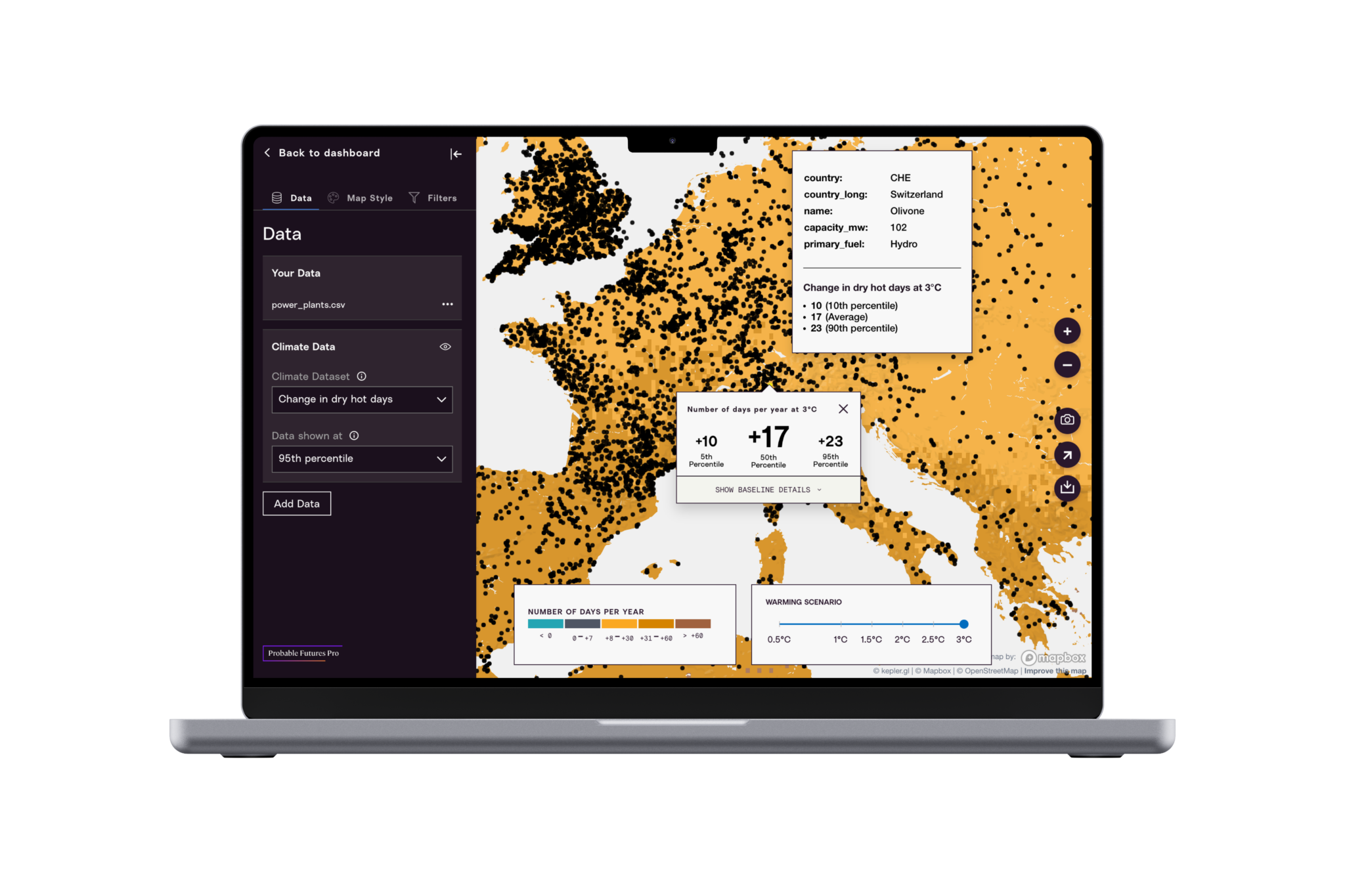 Probable Futures Pro combines any geographic data with any Probable Futures map.
Upload geographic data to explore impacts of climate change on communities, institutions, and industries you care about. Probable Futures Pro gives you access to world-class climate model data so you can tell stories with maps of future climate scenarios, and run analyses to see where risks arise.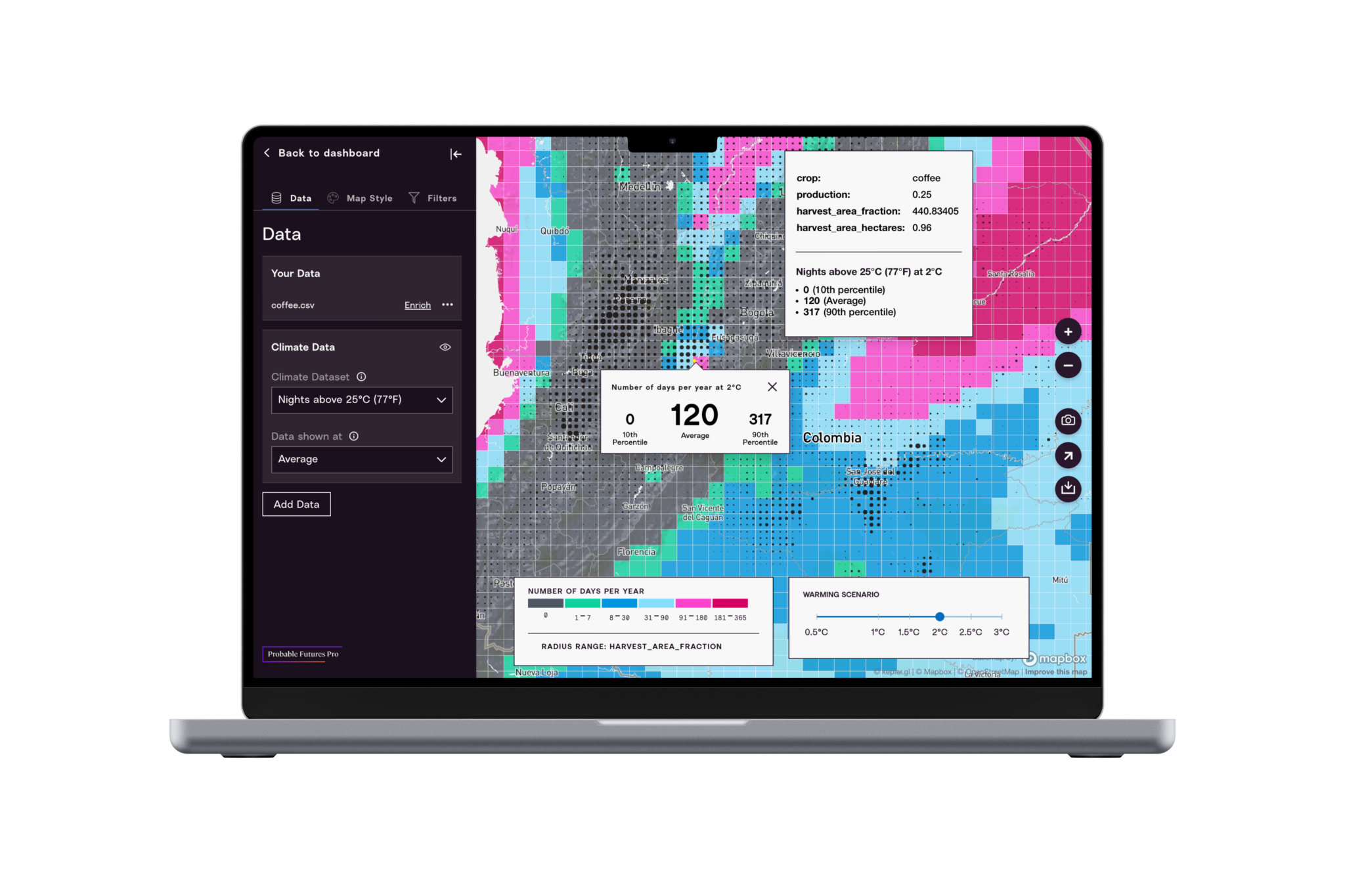 Now open for anyone to use.
The Probable Futures platform offers interactive maps, science, historical context, and stories to help us all envision a range of climate futures.
Probable Futures Pro offers the next step: How will these climate futures interact with the people, places, or things that matter to me?
1
Explore questions.
Curious where larger storms may stress dams? Upload dam location data to Pro and select a map of precipitation such as the change in frequency or precipitation from a historical "1-in-100-year" storm.
2
Search for connections.
What are the implications of dams reaching or exceeding their capacity? Will nearby buildings and homes be affected? In the longer term, will the dam still serve purposes it may have such as to provide water in times of drought or produce electricity? 
3
Share your story.
Understanding and planning for climate change is a team sport. Take screenshots, build a story, and share what you learn in the Probable Futures data community.