Now available for alpha testing
An experiment with climate analysis and storytelling
Probable Futures Pro is an early stage, online climate tool for people who like to tell stories with data. It allows anyone to make customized maps of the things and places they care about in a warming world.
Now open for testing. Learn more or request to join.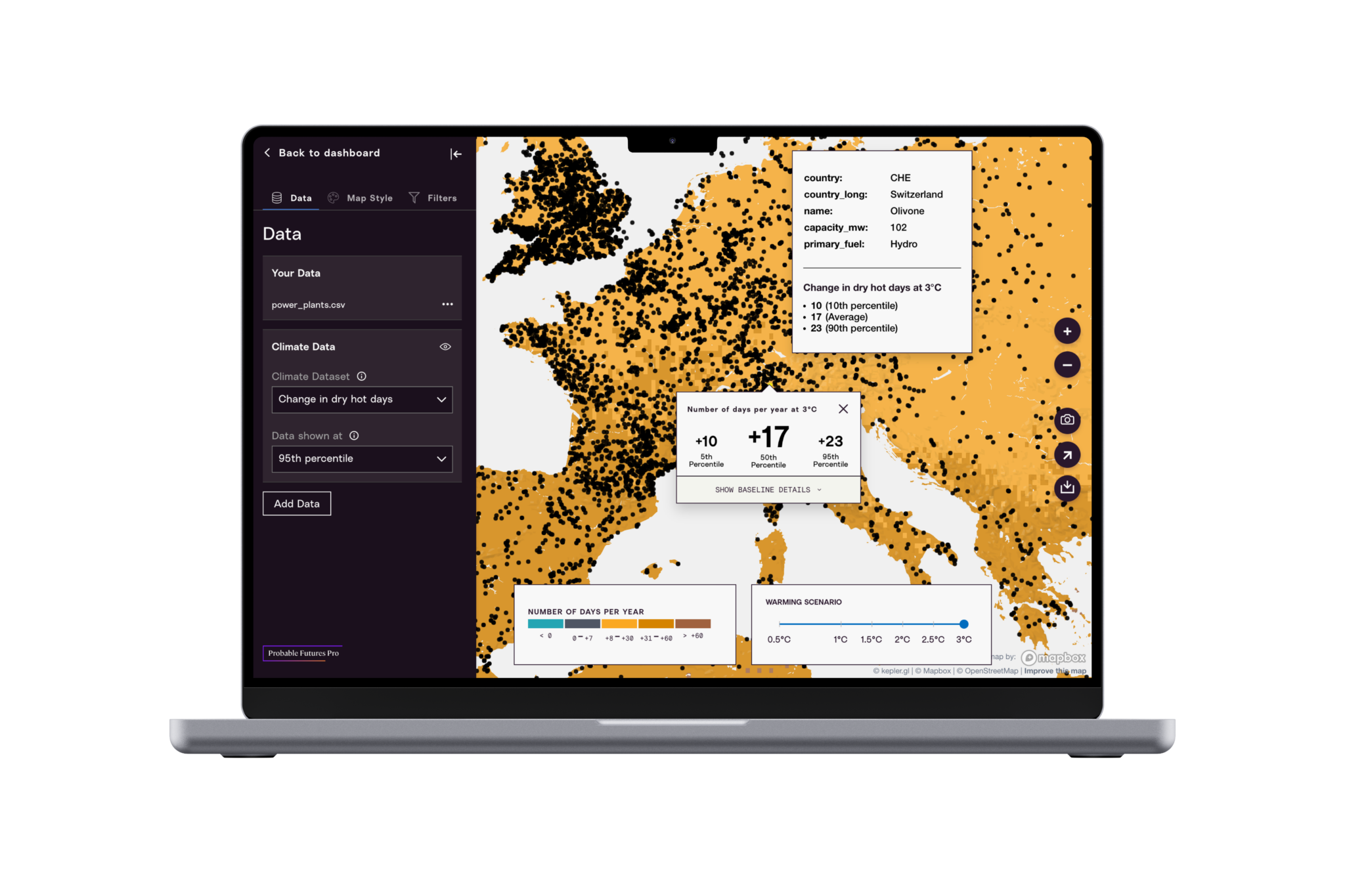 Pro combines any geographic data with any Probable Futures map.
Upload geographic data to instantly explore impacts of climate change on communities, institutions, and industries you care about. Probable Futures Pro gives you access to world-class climate model data so you can tell stories spatially, and run analyses numerically.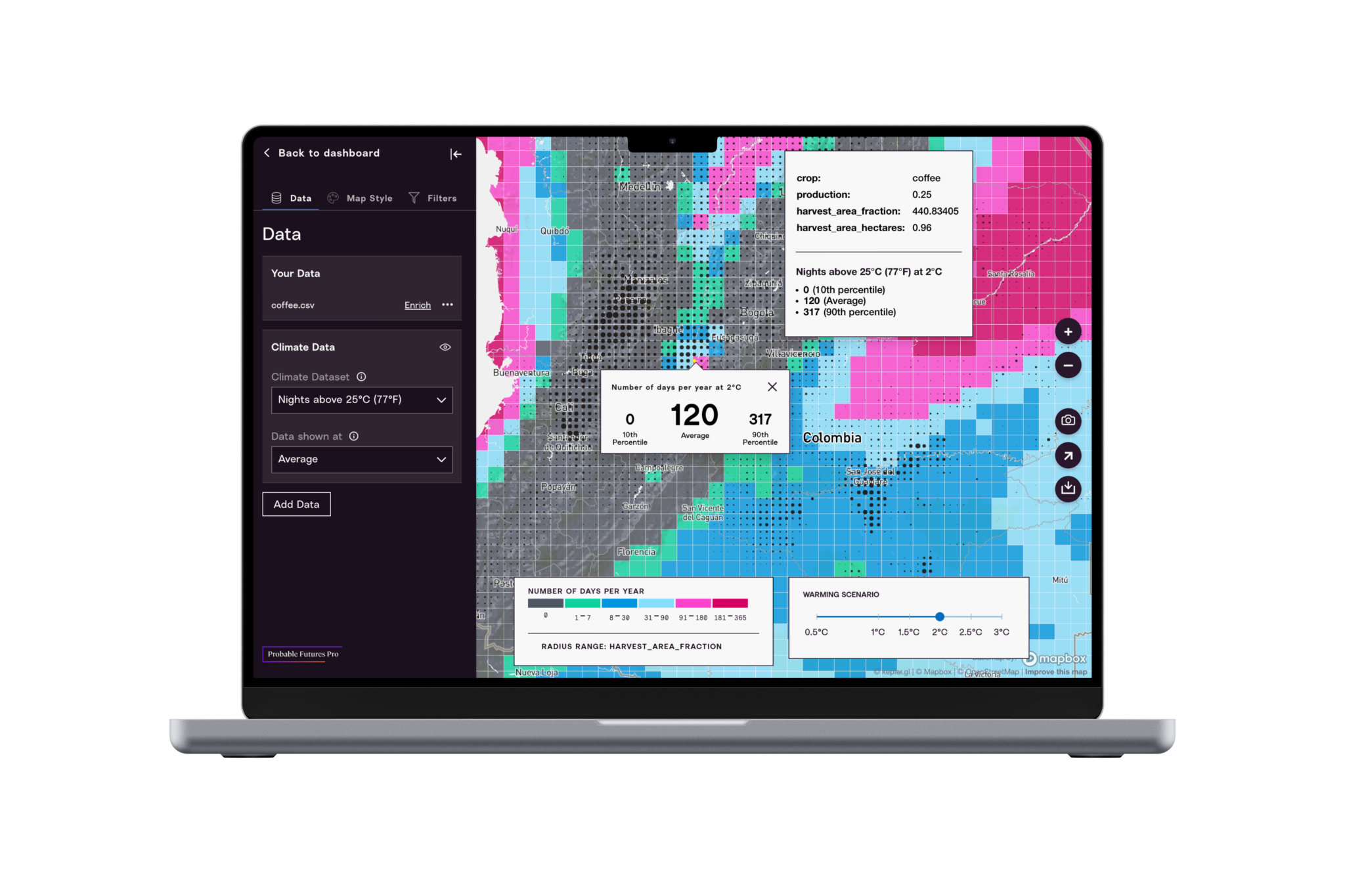 Now open for alpha testing.
Probablefutures.org offers interactive maps, science, historical context, and stories to help us all envision a range of climate futures. Probable Futures Pro offers the next step: How will these climate futures interact with the people, places, or things that matter to me?
Pro is now available for alpha testing. Would you like to try it and provide feedback?
Learn more or request to join the group.
1
Explore questions.
Curious where water shortages may stress reservoirs? Upload reservoir location data to Pro and select a map of heat, precipitation, or drought.
2
Search for connections.
Everything connects back to climate: Too hot or cold, wet or dry, and problems arise. Where do you see connections between climatic changes and the things that matter most to you?
3
Share your story.
Understanding and planning for climate change is a team sport. Take screenshots, build a story, and share what you learn.